Continue Your Education
We're pleased to offer our alumni the following opportunities.


Annual Single Course Discount
Alumni may take one course per year at the current tuition rate for the highest program completed as a SANS.edu student. Alumni are eligible for this discount one year after completing their program.
Example: If an alum earned both a certificate and master's degree as a student, the alum would receive the current tuition rate for the master's program.
Tuition includes the SANS training and GIAC exam. No academic credit will be awarded for the course.
Choose Your Course
Download our Alumni Continuing Education Benefits Guide for a list of course options and step-by-step registration instructions.

Streamlined Enrollment in Subsequent Programs
Alumni interested in enrolling in additional programs at SANS.edu will benefit from:
Waived Application Fees
An application is required for our degree programs or if applying to a graduate certificate program for the first time. To request a waiver for the application fee, email info@sans.edu.
Streamlined Enrollment in Subsequent Programs
Students who earn a degree or graduate certificate with SANS.edu may directly enroll in a subsequent graduate certificate program within 60 days of completion. No application for admission is required.
See page 2 of our Alumni Continuing Education Benefits Guide for additional guidance.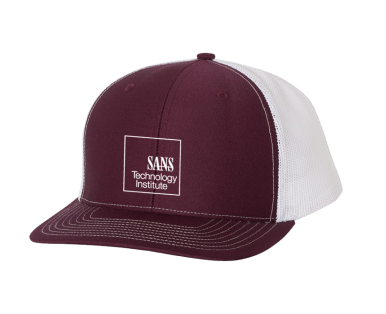 Visit the Store
The SANS Technology Institute has partnered with Competitive Edge to offer an online store with SANS.edu apparel and accessories.
Alumni Services
Update Your Contact Information
The best way to stay in contact with the SANS Technology Institute is to keep your SANS.org account up-to-date. Make sure your email and mailing address are current to receive news about the college and invitations to networking opportunities.
Update Your SANS.org Account
Transcripts, Enrollment Verification, and Official Credentials
Alumni and third parties can request and receive transcripts, enrollment verification, and official credentials securely through a service called Parchment. To receive records from current or former students, third parties must create a third-party account with Parchment and upload a signed authorization from the student (with student name while enrolled, birthdate, mailing address, email, and phone number). Parchment will provide a FERPA consent form for organizations that don't have one.
Visit Parchment